Knowing how you stack up to your competitors has always been a black box. Enter ISO, the unbiased performance measurement hub built to deliver a deeper understanding of how your carriers perform on customer KPIs, and how your network compares to the industry.
Separate from the pack
Win more business and justify pricing
Use performance benchmarks to sell into your strengths with shippers. Finally, your sales team will have neutral industry data to help differentiate from the competition.
Demonstrate your commitment to service
Manage your partnerships with a service-first approach to transportation performance measurement and network optimization.
Work off more than "tribal knowledge"
Give your teams accurate, unbiased performance benchmarks and KPIs to empower data-driven carrier matching processes.
Measure Performance with More Context
Industry benchmarking
Understand your organization's strengths and weaknesses along with underlying carrier performance relative to the industry.
Performance API
Integrate ISO's performance and benchmark data into your systems and processes to make data-driven decisions across your operation.
Proactive networked scorecards
Get automated scorecards for your shippers, carriers, facilities, lanes and employees. Your carrier network shares the same view of performance as your team.
Power Lane
Supercharge your procurement efforts with access to a database of in and out-of-network carriers that perform best on your lanes.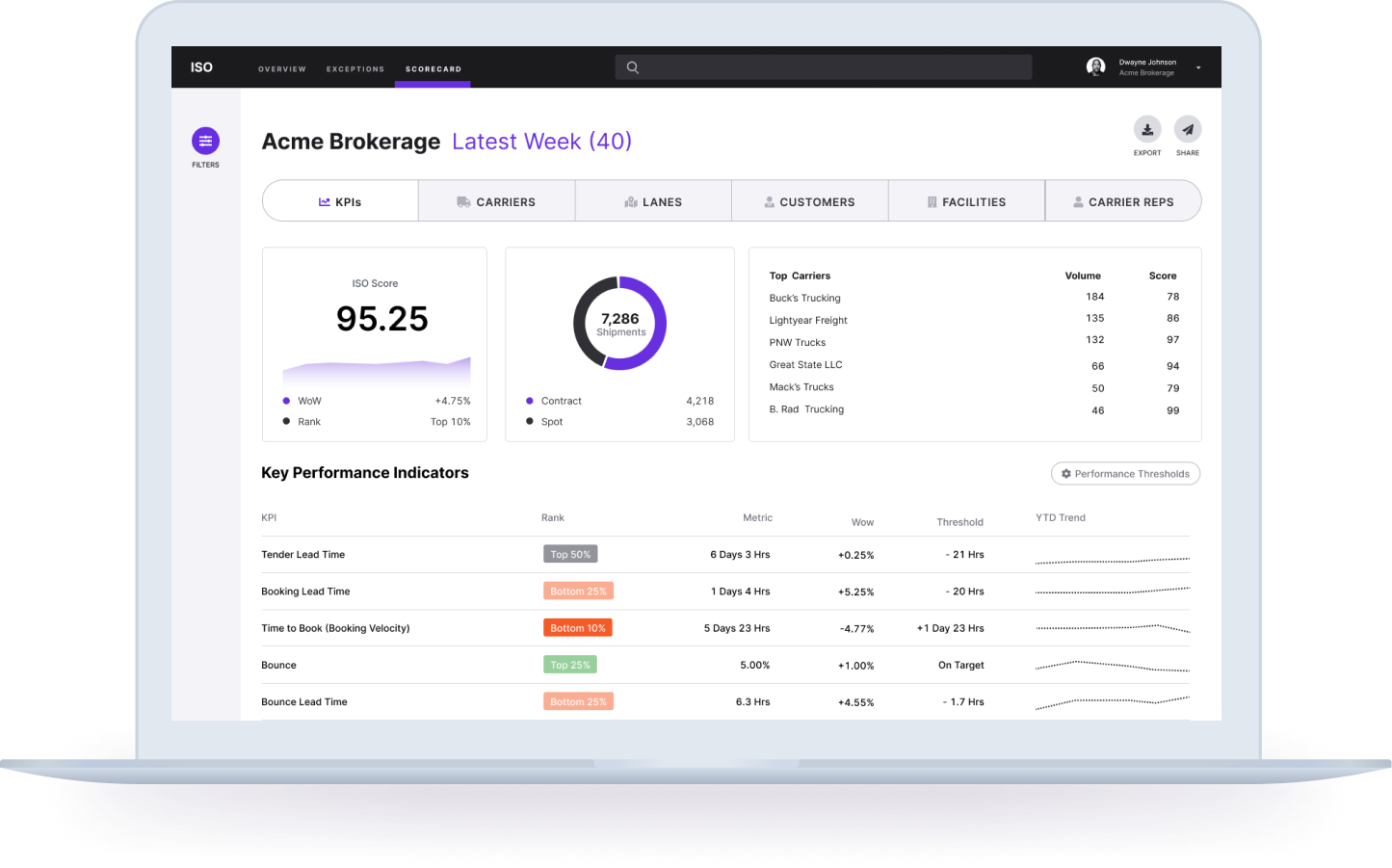 Work from a Single Source of Truth
Collaborate with carriers and shippers
Share access to dynamic scorecards with your carriers and customers so you're all evaluating the network with the same data.
Centralize performance measurement
Provide account management and carrier teams with a singular understanding of how carriers perform on each of your customers' SLAs, so you can match carriers with loads with more confidence.
Add unlimited users
Invite anyone from your teams to join and collaborate at no additional cost. Your whole team will have visibility into your performance.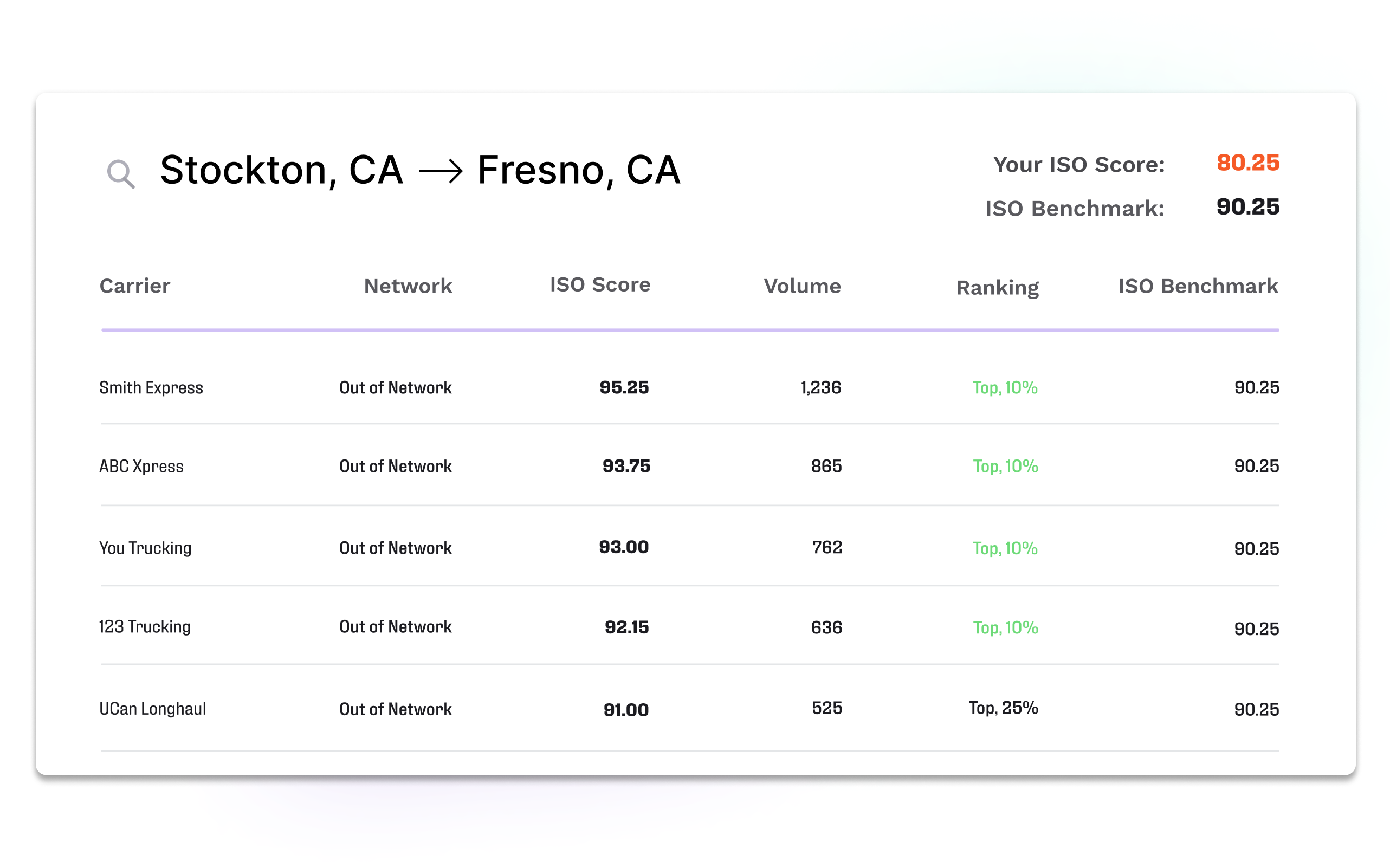 "Leveraging ISO for data collaboration saves us time by automating the process so we can track performance with transparency, identify necessary adjustments, and make changes in real-time to drive improvements, all of which helps us better serve our clients."
Mark Krusic
Operations Team Lead at Echo Global Logistics
Want a demo?
Get in touch with our sales team to see ISO in action.