~40% of TMS data is missing or incorrect
Bad data results in wasted time on data reconciliation, inaccurate scorecards, ineffective carrier discovery, and broken internal analytics. We've seen that up to 40% of TMS data is missing or incorrect.
Don't spend your QBRs arguing about data accuracy. Start having meaningful, data-driven conversations about service level performance with your carrier base.
Keep Everyone Aligned
Create a Single Source of Truth
ISO pulls in data from multiple sources so internal and external stakeholders can collaborate using the same data. This includes ERP, TMS, Track & Trace, and carrier data.
Streamline Data Reconciliation
Carriers can easily review and challenge shipment exceptions, provide proof, and add reason codes to determine the root cause of service failures.
Collaborate in Real Time
Get the answers you need, faster, by assigning exceptions for review, tagging internal and external stakeholders in comments, and receiving notifications when a shipment is updated.
Strengthen Carrier Relationships
Become a shipper-of-choice by fostering transparency and accountability with a collaborative, cloud-based platform that carriers love to use.
"Leveraging ISO for data collaboration saves us time by automating the process so we can track performance with transparency, identify necessary adjustments, and make changes in real-time to drive improvements, all of which helps us better serve our clients."
Mark Krusic
Operations Team Lead at Echo Global Logistics
Gain Deeper Visibility
Get More From Your Data
Get a granular understanding of your transportation performance. Slice and dice your data any way you see fit, breaking it down by carrier, customer, lane, region, facility, and more.
Measure and Monitor KPIs
Track your carrier performance against any KPI or customer-specific SLA you can think of, and get notified when a metric moves above or below a certain threshold. Scores are updated in real time as exceptions are overturned.
Benchmark Performance
Access internal and external benchmarking data to measure how your carriers stack up against each other and how your company is performing in the market.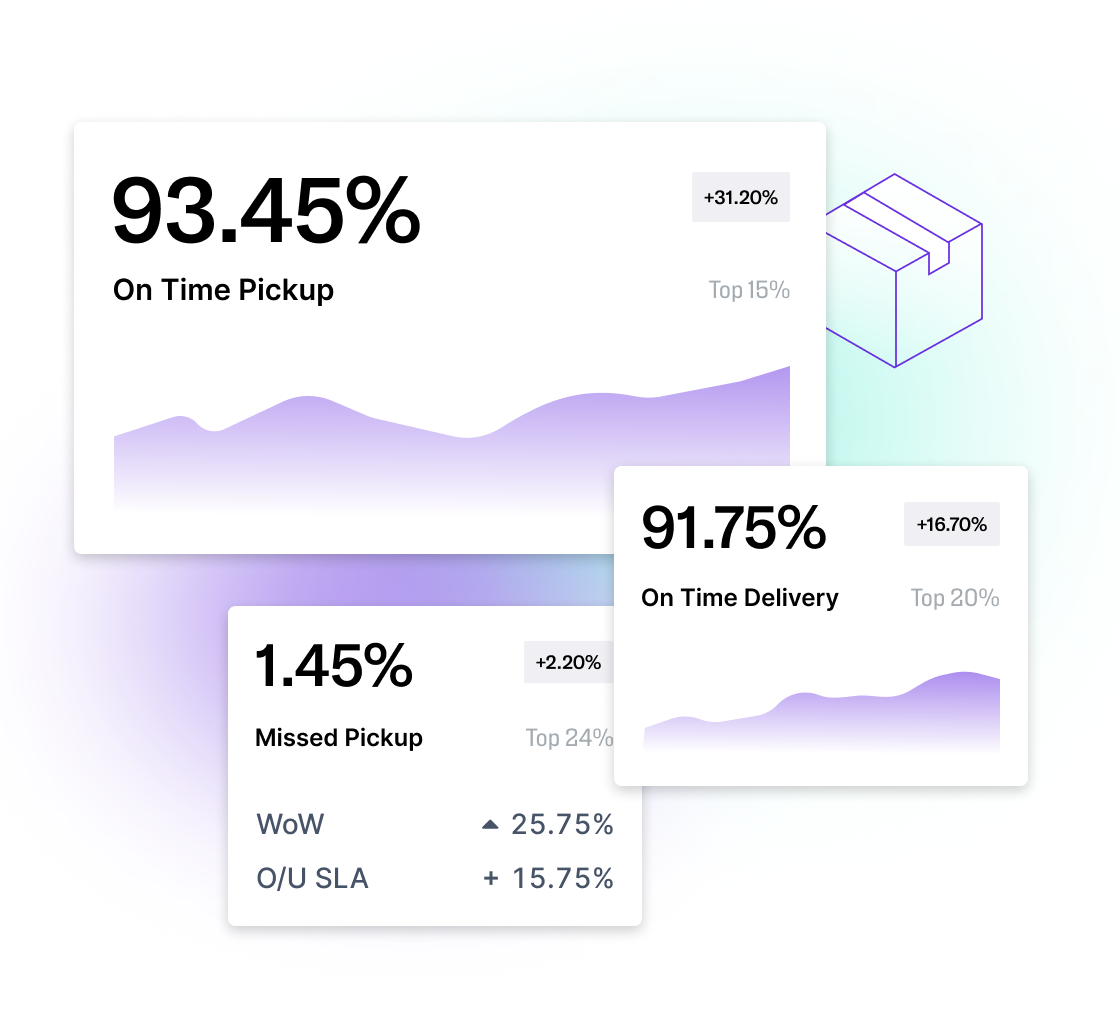 Work Smarter, Not Harder
Improve Data Accuracy
Dynamic carrier scorecards align your shippers and carriers on important information, while normalizing and correcting flawed data.
Identify Root Causes 
Find the root cause of service failures to proactively address supply-chain bottlenecks and start having more productive conversations with your business partners. 
Get More Done With QBR in a Box 
Our pre-built report saves you time preparing for business reviews. Share it with your carriers ahead of time to have more productive meetings. One customer reduced QBR preparation from up to 60 minutes to under 10.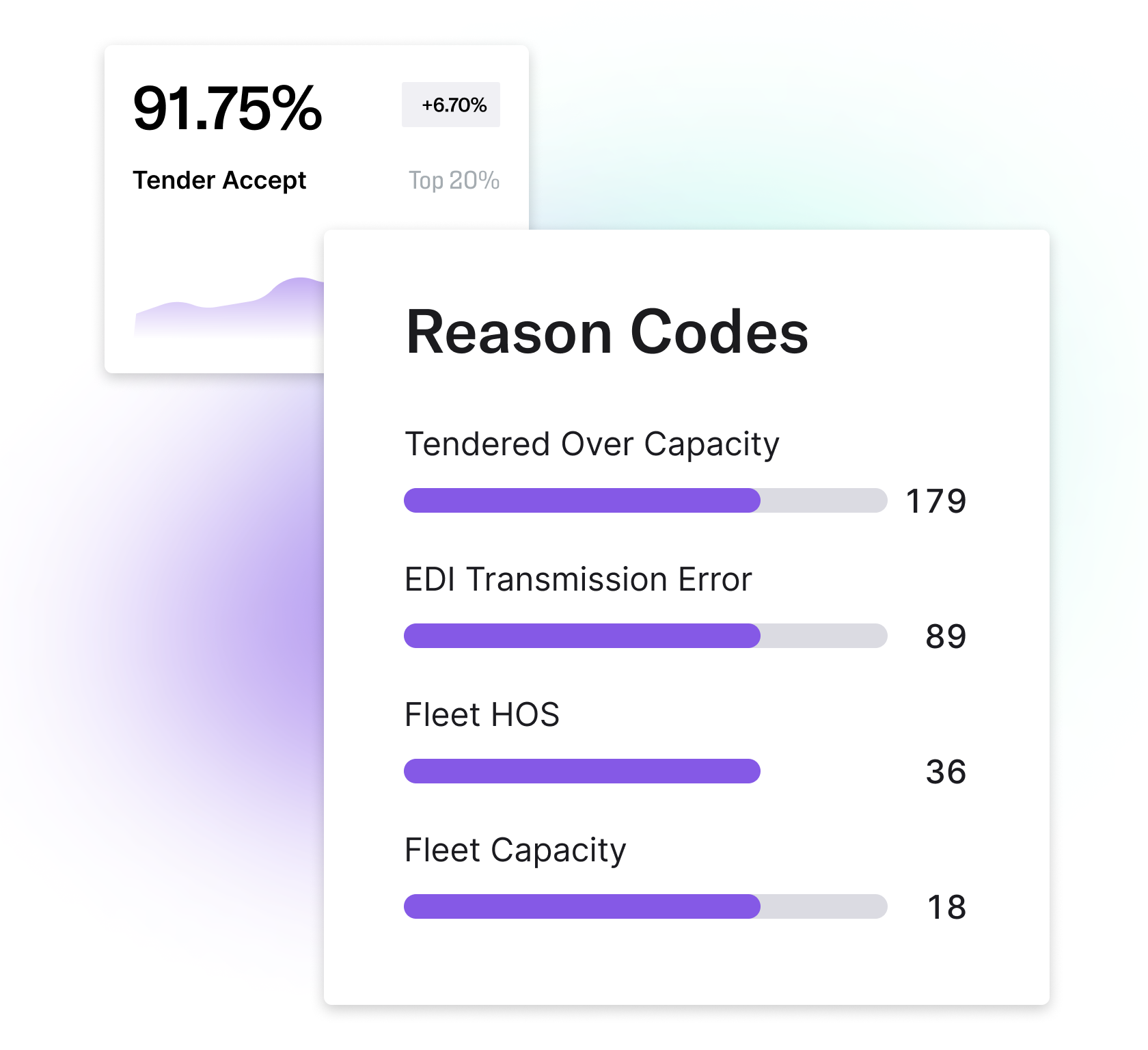 Automate Exceptions
Create rules to automatically forgive certain exceptions (like weather-related incidents) and use our pre-built dashboard to identify other exception types that can be automated.
Want a demo?
Register your interest and we'll be in touch.