MIT's The State of Supply Chain Sustainability 2023 report sheds new light on the complexities and challenges that modern supply chains face when it comes to achieving sustainability goals. ISO partnered with the MIT Center for Transportation & Logistics (MIT CTL) to sponsor and contribute to this study. 
Based on a survey of more than 2,300 international supply chain professionals and executive interviews conducted earlier this year, this fourth annual study underscores the pivotal role of sustainability in shaping the global supply chain landscape.
The Rising Pressure for More Sustainability
Over the four years that MIT CTL has conducted this research, a recurring theme has been the increasing pressure on supply chain professionals to bolster their sustainability practices. This year's data affirms there has been a discernible rise in pressures from various sources, with none showing any decline over the years. 
Investors have rapidly emerged as the most formidable source of pressure, showing a staggering 25% increase in the average respondent score during the observation period. Hot on their heels are corporate buyers, marking a 15% increase. The commercial segment, dominated by sustainability-driven investors and procurement teams, now stands as the predominant force pressuring supply chain managers to enhance their sustainability efforts.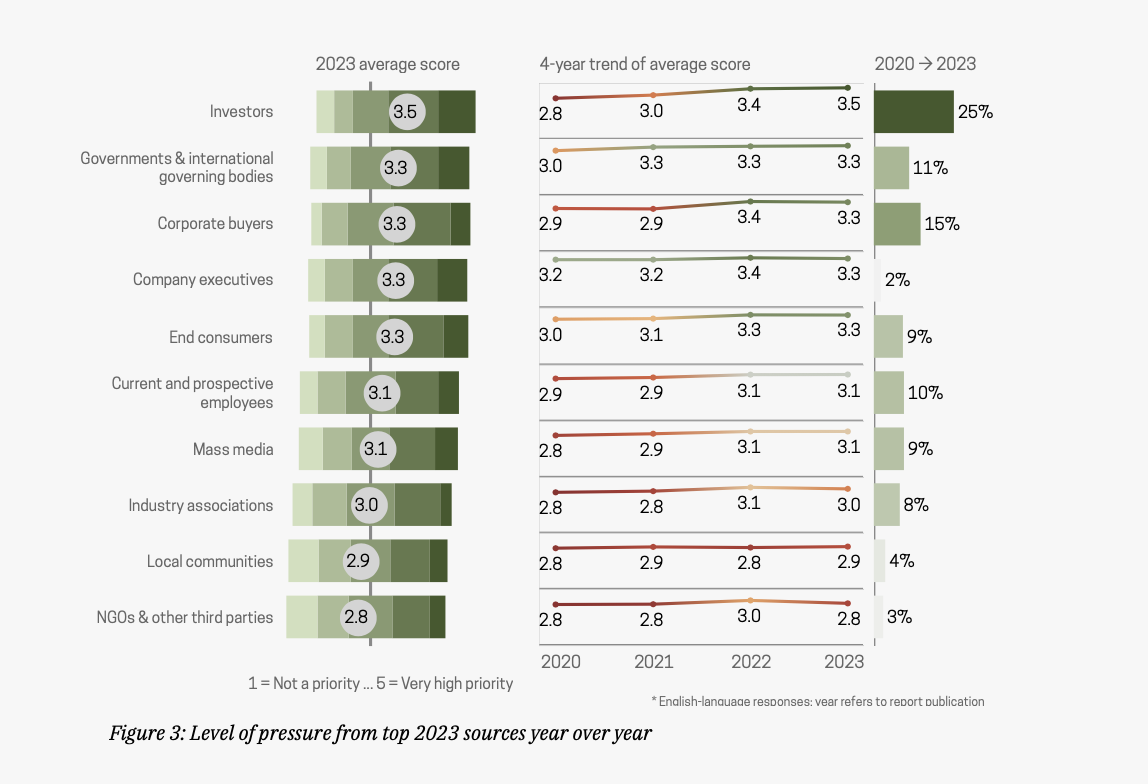 'You Can't Manage What You Can't Measure'
This year's findings reinforce the necessity of collaboration throughout the supply chain, especially as companies grapple with the challenges of measuring and reducing their Scope 3 emissions. For companies to genuinely move the sustainability needle, it is not enough to merely communicate. Firms and their supply chain partners need a source of truth to collaborate on and measure their shared performance data.
Supply chains inherently require a significant amount of collaboration between partners, but just communicating regularly about your sustainability goals is not enough. You can't manage what you can't measure. In order to start moving the needle, supply chain partners need to leverage shared technology that can serve as a single source of truth for them to collectively measure the results of their sustainability efforts.

Brian Cristol, CEO & co-founder of ISO.
ISO is firmly committed to facilitating data collaboration with partners upstream and downstream in the supply chain — a stance echoed throughout the report that highlights the increasing pressure on companies to make their supply chains more sustainable, particularly in the face of recent global challenges.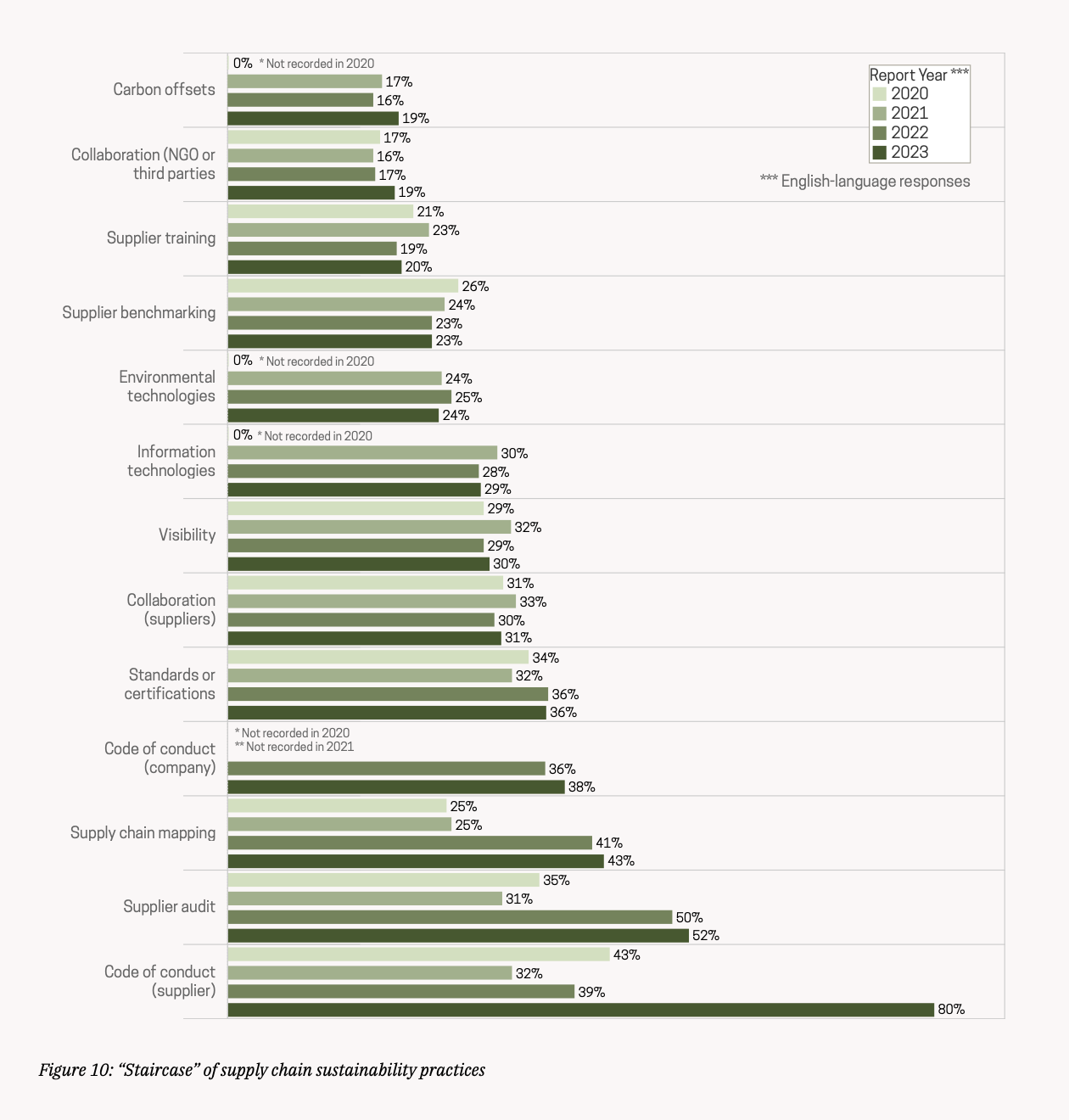 ISO Insights Helping Drive Industry Progress
As a proud sponsor of this report and a member of the Supply Chain Exchange, ISO is committed to advancing MIT CTL's research in multiple areas of the supply chain. As an industry-leading platform for measuring service performance among shippers, brokers, and carriers, our ongoing partnership will provide researchers with data-driven insights to drive progress in many areas, including sustainability. 
View The State of Supply Chain Sustainability 2023 report online for a more in-depth look into the survey findings and to understand the intricate dynamics of supply chain sustainability.