This article covers supply chain analytics and the following topics:
Benefits of supply chain analytics
Types of supply chain analytics
Challenges with supply chain analytics and performance measurement
Case studies on supply chain analytics
Where is supply chain analytics headed
---
Supply chain analytics (SCA) are used to gain insights and make data-driven decisions to improve the overall efficiency of one's supply chain.
By utilizing supply chain analytics, shippers and carriers can better measure performance and make crucial decisions around procurement, processing, and distribution of materials. Supply chain partners invest in SCA to identify existing bottlenecks, understand delays, and triage issues with quality throughout the supply chain.
SCA is a key component of any supply chain, but it does have its fallbacks. Data quality and collaboration with external partners are top of mind for supply chain leaders. However, the siloed nature of supply chain data combined with manual, error-prone processes makes it extremely difficult to reconcile information and measure overall performance.
Here, we'll look at the impact SCA has on the industry, the challenges associated with analytics, and lastly, how shippers and carriers can better use data they currently have.
Benefits of supply chain analytics
SCA has become increasingly important as companies look to optimize their supply chains for visibility, agility, and disruption. Analytics help companies measure their performance and create relationships built on trust and commitment. Here are a few benefits of SCA:
SCA can help mitigate and monitor potential risks by identifying low performers. It can paint a visual picture of the potential risks and the monetary impact of reach risk throughout the lifecycle of a load.
By monitoring demand and customer data through SCA, companies can spot trends and patterns that factor into planning accuracy.
SCA will improve order management by consolidating data sources to assess inventory levels, predict demand, and identify fulfillment issues.
SCA can help streamline procurement by organizing and analyzing spending across departments to improve contract negotiations and identify opportunities for discounts or alternative sources.
In their "2021 Future of Supply Chain Survey," Gartner discovered that 43% of enterprises will continue to digitize and integrate innovative technology into enterprise-wide systems. This means that the ability to augment operations and decision-making with data analytics will prove to be a transformative and highly-favored capability.
Supply chain analytics are important for companies to build an autonomous supply chain, and enable real-time decision-making. Through connected data sources, companies can quickly react to current and unanticipated future disruptions. Since disruptions are a regular occurrence, the need to capture real-time data, analyze it and respond quickly to mitigate risk is paramount. Supply chains must adapt for continued agility, resilience, and transparency.
Types of supply chain analytics
Under the umbrella of SCA, there are four main types of analytics:
Predictive analytics makes use of past and current data to predict future events or behaviors. Organizations can then use this information to improve supply chain management (SCM). Examples of predictive analytics would be demand forecasting, production scheduling, and inventory optimization.
Descriptive analytics uses visualization and dashboards to form a narrative around what has happened throughout the supply chain network. Descriptive analytics often requires data analysts to comb through, summarize, and organize information in an insightful and impactful way. This method can be used to determine inventory spend, service levels, and supplier lead times.
Prescriptive analytics uses automation to suggest the best course of action. This method is useful for supply chain planning (inventory and warehouse optimization).
Diagnostic analytics are used to figure out why something happened or is not working as well as it should. For example, "Why are shipments being delayed or lost?" or "Why is our company not achieving the same number of inventory turns as a competitor?"
A typical organization uses a combination of some or all types to understand existing bottlenecks, delays, and issues with quality throughout the supply chain.
Challenges with supply chain analytics and performance measurement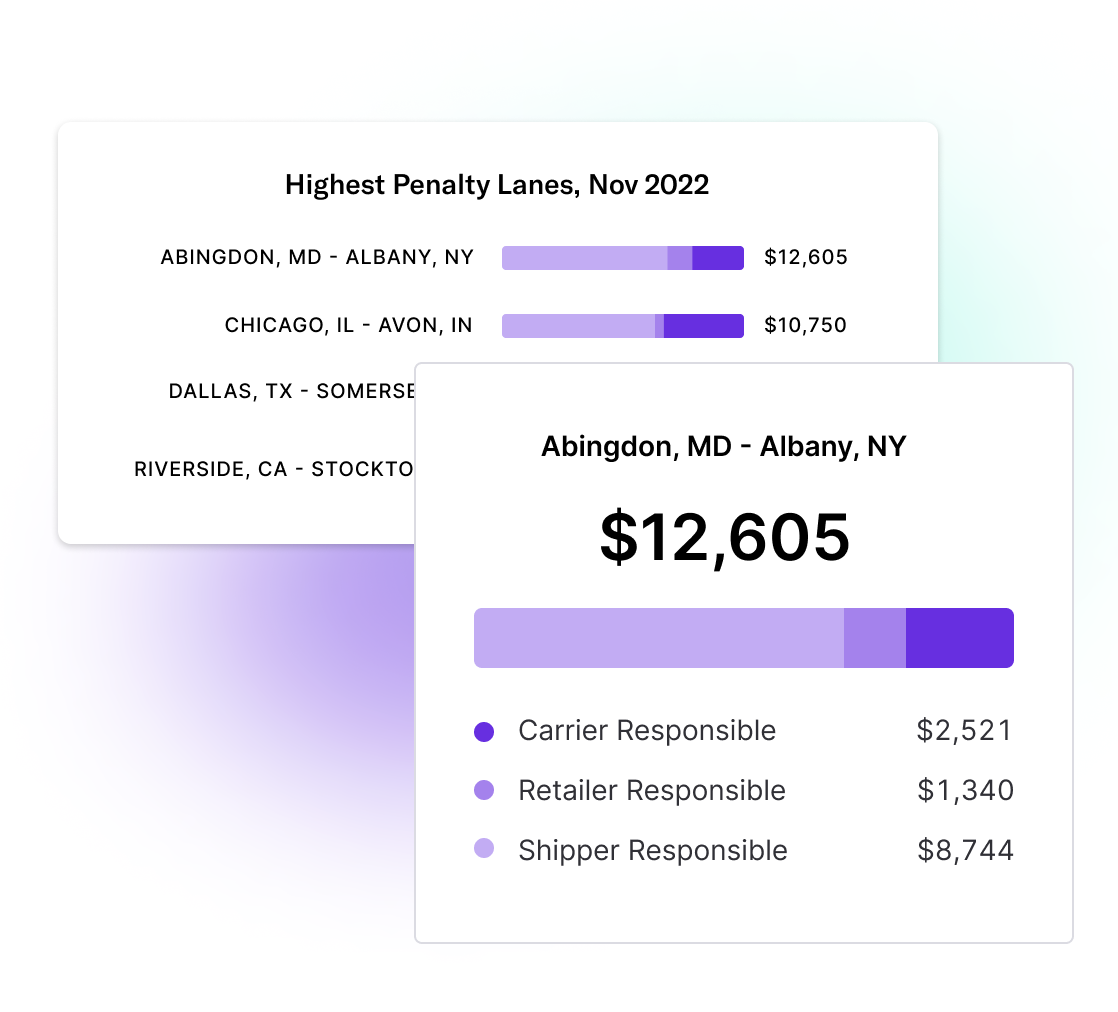 One of the biggest challenges with SCA is that data is spread throughout multiple, disparate systems making it difficult to reconcile and measure the effectiveness of supply chain operations.
To aggregate data from a TMS, ERP, spreadsheet, and warehouse management application is extremely time-consuming and error-prone, leading to untrustworthy and missing data. This untrustworthy data is then used for procurement decisions, carrier performance discussions, and retailer negotiations. This results in billions of lost dollars from erroneous retailer chargebacks, suboptimal routing guide decisions, and inefficient discussions with business partners.
In order to make the most of their data, shippers need to be able to connect their disparate datasets, tie them to key performance indicators, service level agreements and associated penalty amounts and validate the data with their partners. This will:
give carriers a chance to audit service failures and correct the record, and
allow shippers to understand where they're underperforming, if they are being overcharged, and where they can optimize their network to improve cost and service. With this level of data collaboration, supply chain partners can instill processes that increase responsiveness and resilience.
Shippers and carriers need a neutral, single source of truth to collaborate on that loops in data from every application. This will allow supply chain partners to align on performance data and understand every nuance of a shipment so they can make better decisions around freight allocation, inventory management, and supply chain planning.
Case studies on supply chain analytics
There are many success stories for companies that make use of SCA solutions. From root cause analysis to retailer deductions, analytics helps companies of all sizes optimize their network. Explore some of Isometric Technologies' case studies showcasing the impact of SCA.
The Current and Future State of Freight Transportation Performance Measurement
CEO of Edge Logistics, William Kerr, talks about performance measurement and the data accuracy problem within the supply chain
Global Beverage Manufactuer Streamlines Carrier Collaboration
One of the world's largest bottled water suppliers significantly improved carrier collaboration through ISO's Modern Performance Management Workflow.
Leading CPG Shipper Reduces Penalty Exposure while Improving OTD 
An Enterprise CPG shipper improved carrier performance and reduced penalty exposure by using ISO's collaborative platform.
Where is supply chain analytics headed?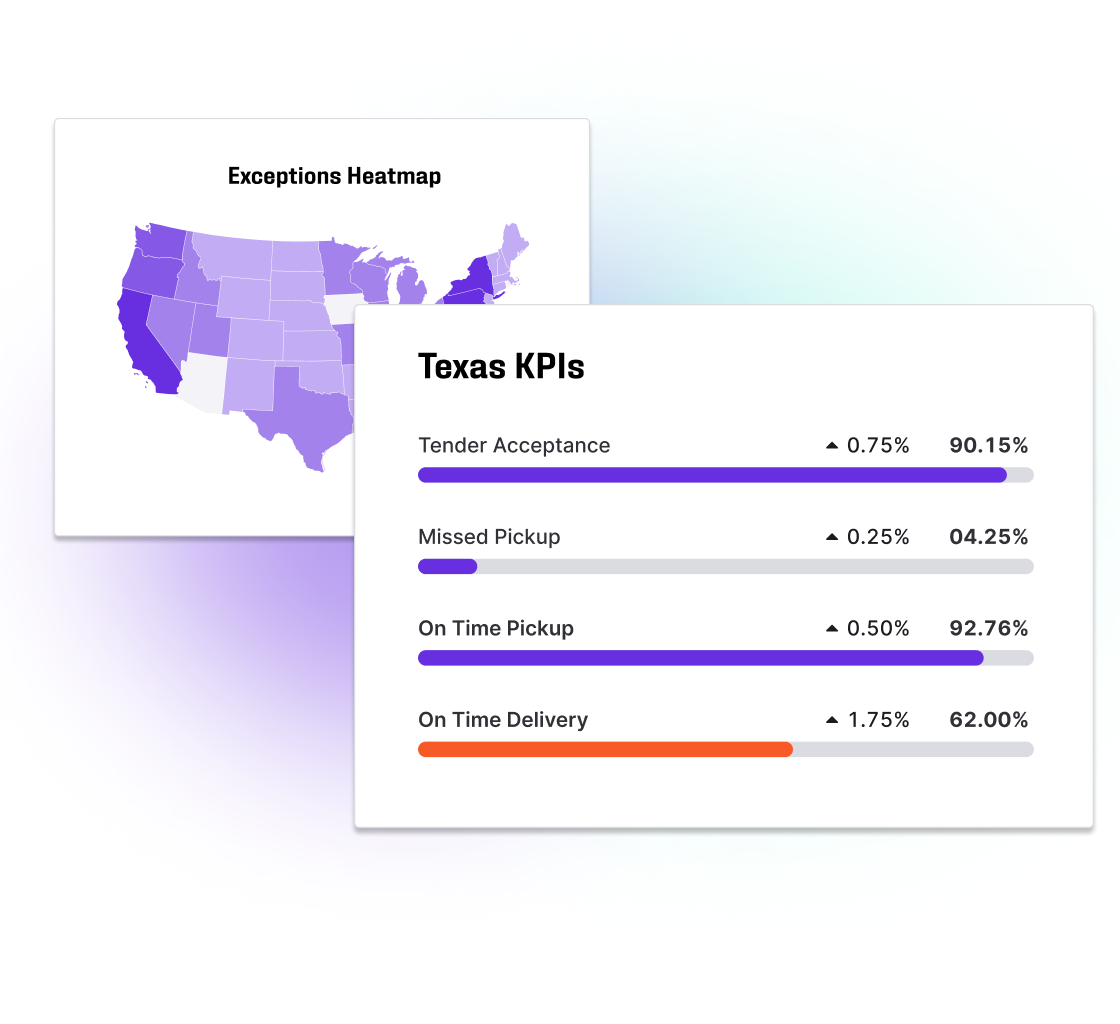 As of now, data is so fragmented that it makes it tough for supply chain leaders to answer important questions that improve both internal and external operations. Shippers and carriers need to collaborate on the same datasets so they can reach a shared source of truth and validate each other's performance. This creates trust and transparency.
Going forward, supply chain partners need a solution that can easily reconcile data from multiple systems and surface actionable pre-built dashboards that improve decision-making.
Analytics and data visualization tools are only as good as the data powering them. Supply chain partners first need to align on a single source of truth to audit their data, then layer on easily accessible, actionable analytics. – Spencer Wanlass, Product Manager, ISO
Isometric Technologies (ISO) is the first collaborative SaaS and analytics platform that takes mountains of disparate data between manufacturers, transportation providers, and retailers and proactively surfaces discrepancies and actionable recommendations to reduce retail customer deductions and understand the total landed cost of carrier performance. By associating costs from chargebacks and service level failures to the responsible parties, ISO delivers insights that simplify complex business relationships and deliver a quantifiable ROI in months.