The Challenge
In today's supply chain, many companies struggle to manage and measure carrier performance. The current scorecarding process is disjointed and reactive, resulting in wasted resources and fragmented relationships.
A leading beverage manufacturer had an outdated, manual process for measuring carrier performance. Critical data was logged in hundreds of spreadsheets and distributed across multiple stakeholders. Their process for retrieving and acting on this data had become extremely time-consuming and error-prone, leading to internal productivity loss and poor decision-making. On carrier management and scorecarding alone, the company had 12 full-time employees working 8 hours per week (roughly 5,000 hours/year), eating up valuable resources that could be spent elsewhere.
Due to the volume of inaccurate data, they found it difficult to make timely procurement decisions, identify responsible parties for service failures, and improve overall performance within their carrier network.
This shipper struggled to measure its holistic transportation performance due to challenges with data reconciliation. One procurement analyst reported they were spending nearly 50% of their job managing data collection and distribution. Critical performance data was stored in multiple systems (ERP, TMS, etc) and there wasn't a simple way to connect everything together into a cohesive narrative.
"Before [ISO], we were unable to efficiently cleanse our data. We left ourselves open to gamification from the carrier base. So carriers weren't always properly held accountable for poor performance. A 3-5% delta on performance means you potentially have 30,000-50,000 shipments that have issues that aren't properly being root caused and fixed." – Senior Procurement Manager, Enterprise Beverage Manufacturer
The Solution
Dynamic scorecarding
Isometric Technologies (ISO) provided the shipper with a fully digitized scorecarding process that allowed their carrier network to audit shipment data, challenge exceptions, and provide reason codes for service failures.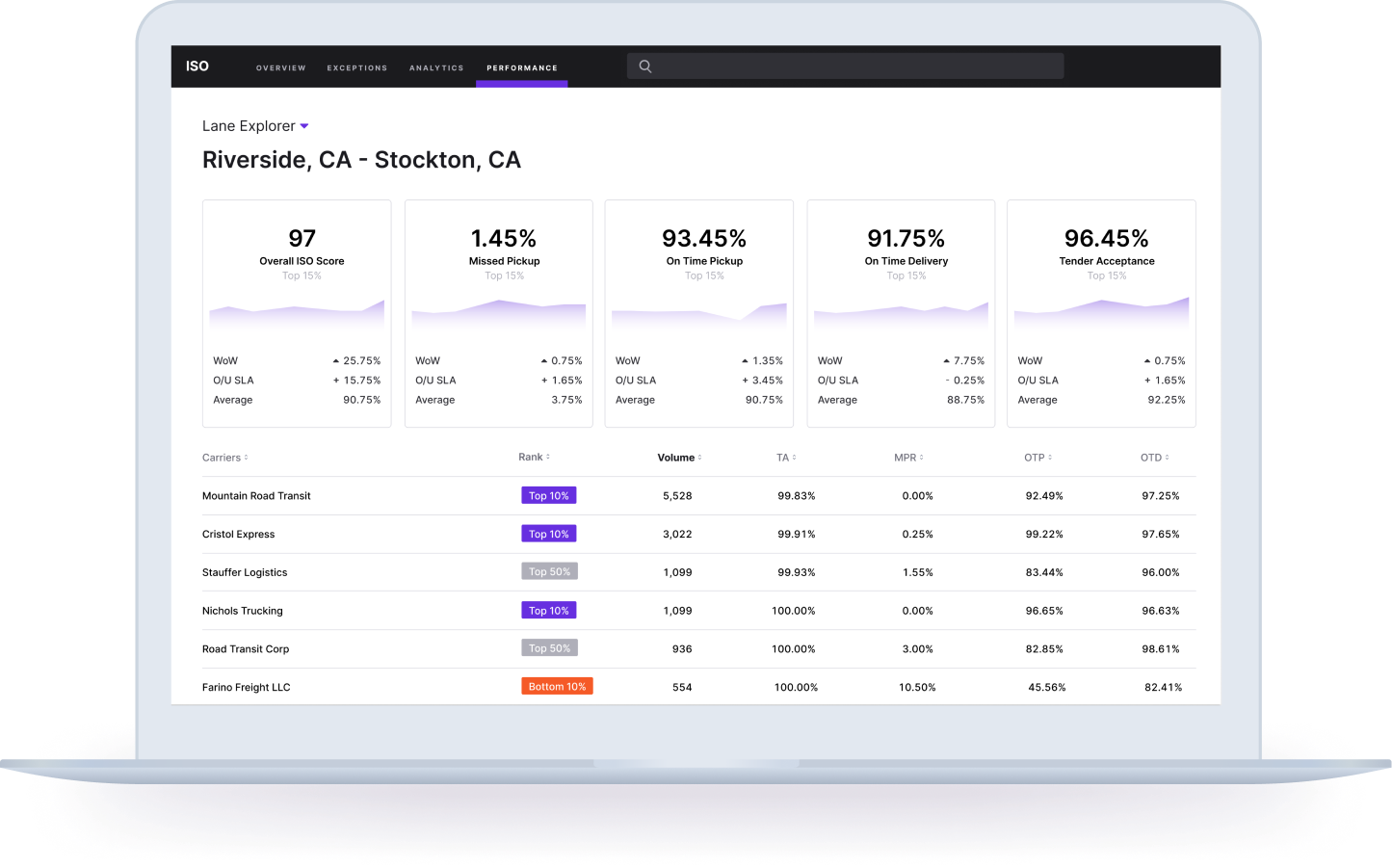 Single source of truth
With ISO, the shipper and their carrier network have a single source of truth to collaborate on asynchronously, giving back time to both parties to proactively resolve service issues. The carriers focused on action plans instead of correct data and the shipper can better understand the cost of performance to maximize the efficiency of their carrier network.
"We're able to trust our data, and the carriers did too, which makes aligning on the numbers significantly easier. ISO's work is the first real thing we've done to bolster our carrier accountability strategy pillar." – Procurement Analyst, Enterprise Beverage Manufacturer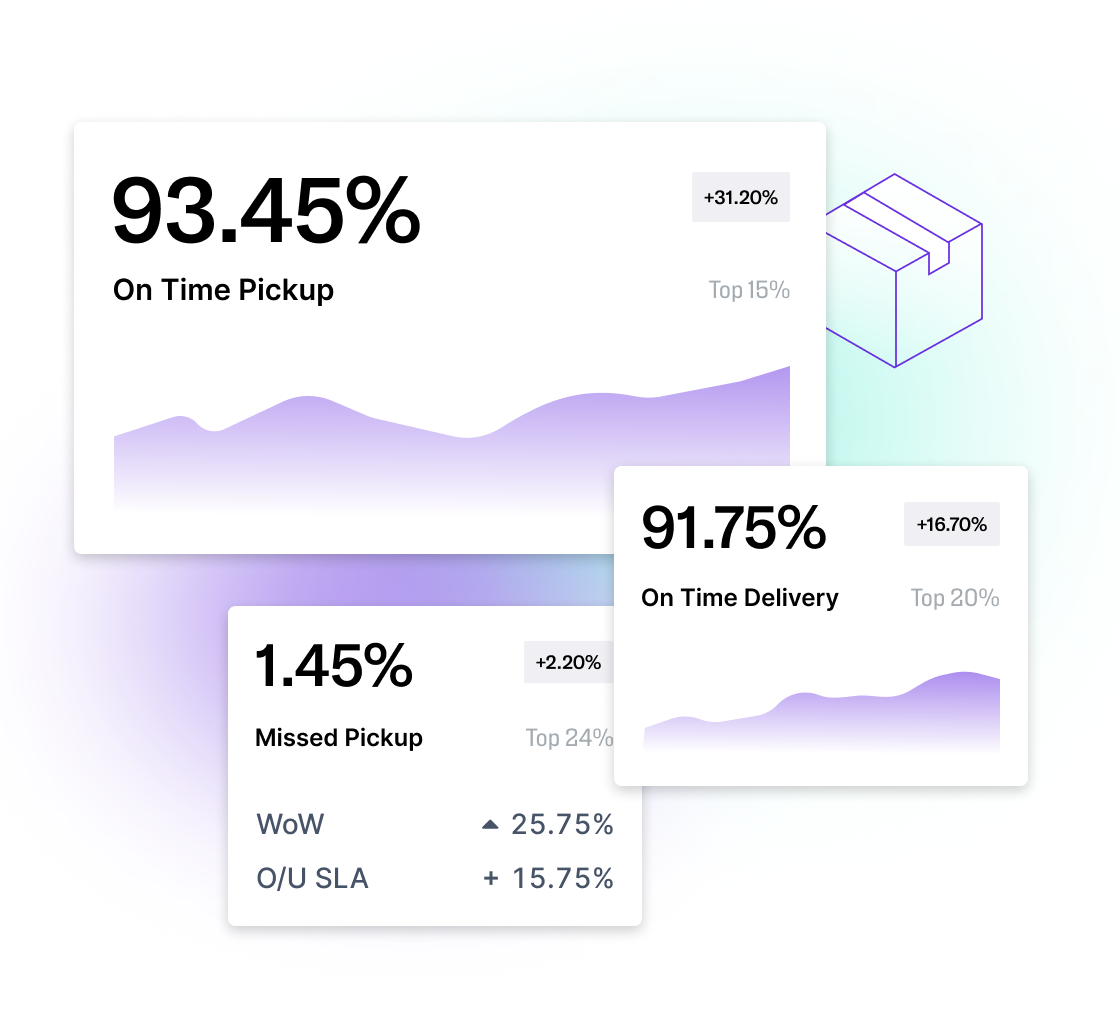 QBR in a box
The shipper was able to utilize the platform's QBR in a Box solution which offered them pre-built reports that they could share with their carriers ahead of time to have more productive meetings.
"I can now prepare QBRs in 5-10 minutes rather than 30-60." – Procurement Analyst, Enterprise Beverage Manufacturer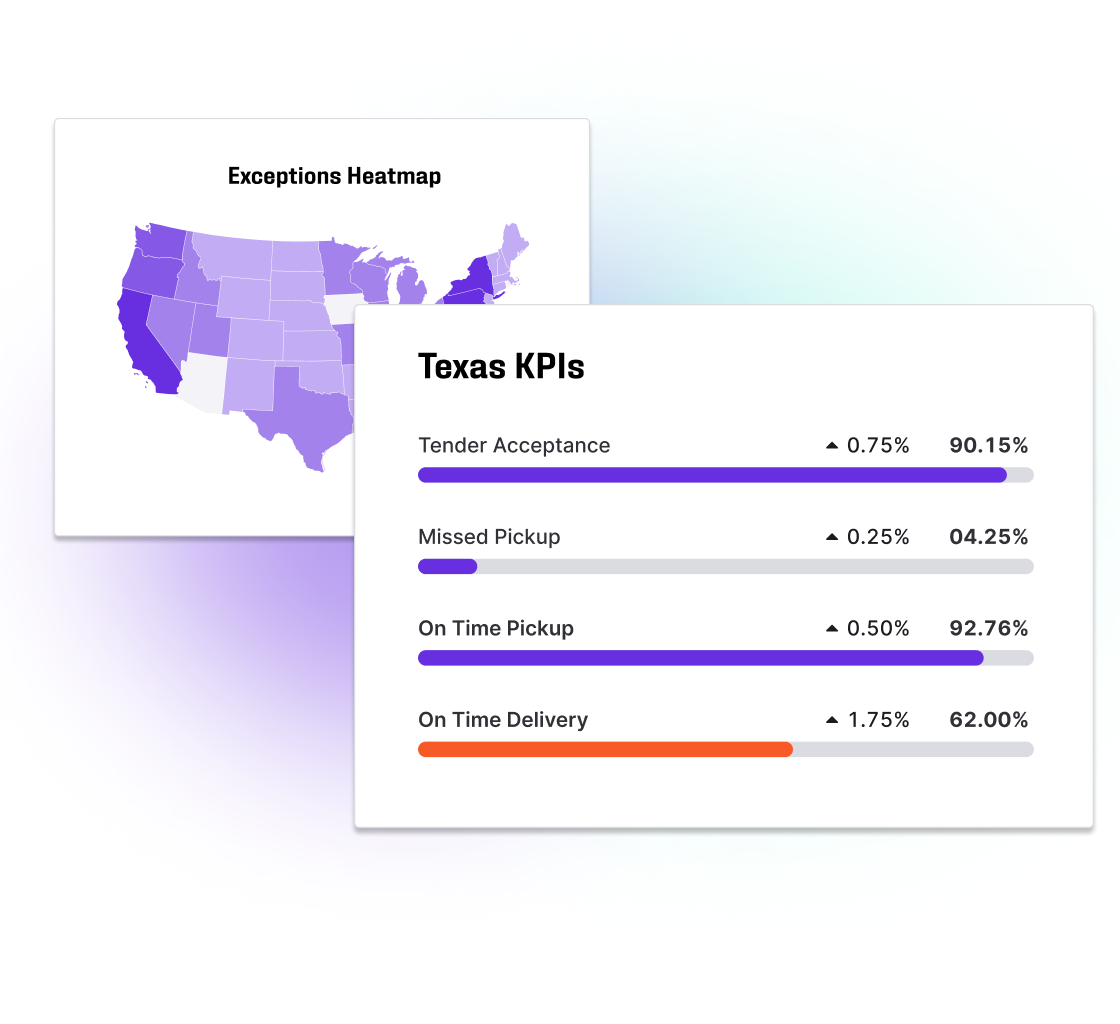 Improved carrier performance
By leveraging the ISO platform, their carriers are able to correct inaccurate shipment exceptions, materially impacting their bottom line by preventing penalties before they occur.
"I absolutely recommend ISO to [carriers]. If you take service seriously and want to improve your collaboration and partnership with your shippers, ISO is the best platform out there for that. They're enhancing inter-company collaboration and providing unprecedented performance visibility." – Business Intelligence Manager, Carrier for Enterprise Beverage Manufacturer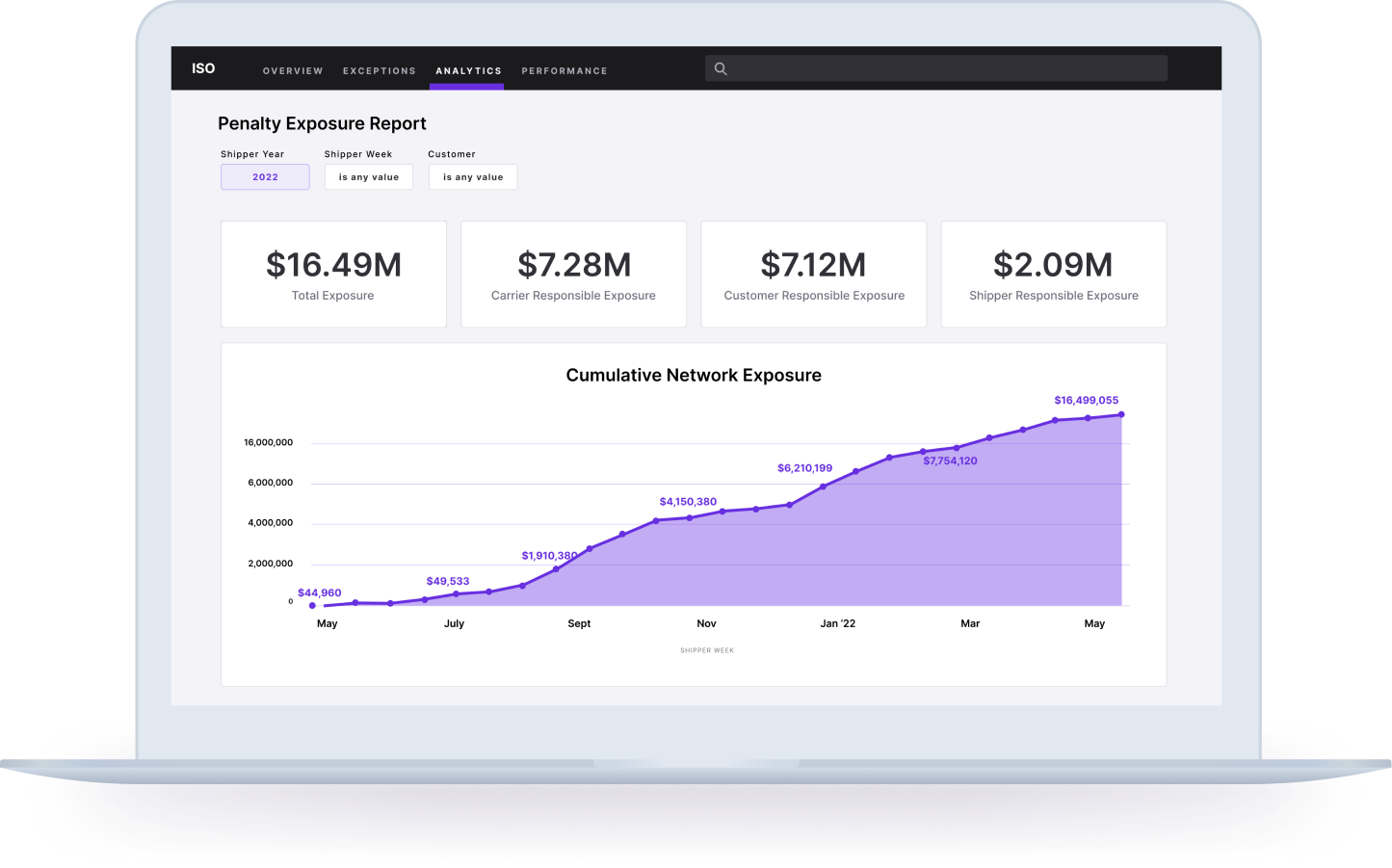 The Results
The Results
30%
Cleaner data to make smarter procurement & transportation decisions
40%
Decrease in penalty exposure for consignee-responsible exceptions
42%
Decrease in in time spent scorecarding. From ~5,000 hours/year to ~2,000 hours/year