With a holistic view of the market, Isometric Technologies offers a more robust dataset than other freight benchmarking services that only have visibility in the freight they service or pricing data alone.
Compare Internal and External Players
Identify Underperforming Carriers
Compare the carriers in your network to see who's underperforming so you can focus your procurement efforts where it matters most.
Scope the Competition
See where you stack up against your industry peers to understand where you're falling short or exceeding expectations.
Feel the Market
Get an overview of the entire market and compare your performance to the industry as a whole.
Unprecedented Insights at Your Fingertips
Pinpoint Underperforming Lanes
Identify weak points in your routing guide to put up for bid and use benchmarking data to negotiate a better price and service from carriers.
Visualize and Share Data 
With easy-to-use data visualization, you can illustrate your findings with a few clicks and easily share reports with cross-functional stakeholders.
Filter Your Results
Advanced filtering and customization tools let you understand your performance at a glance or drill down by KPI, lane, region, customer, time of year, and more. 
Set Custom Alerts 
Get notified when you've fallen behind industry averages so you can take corrective action immediately.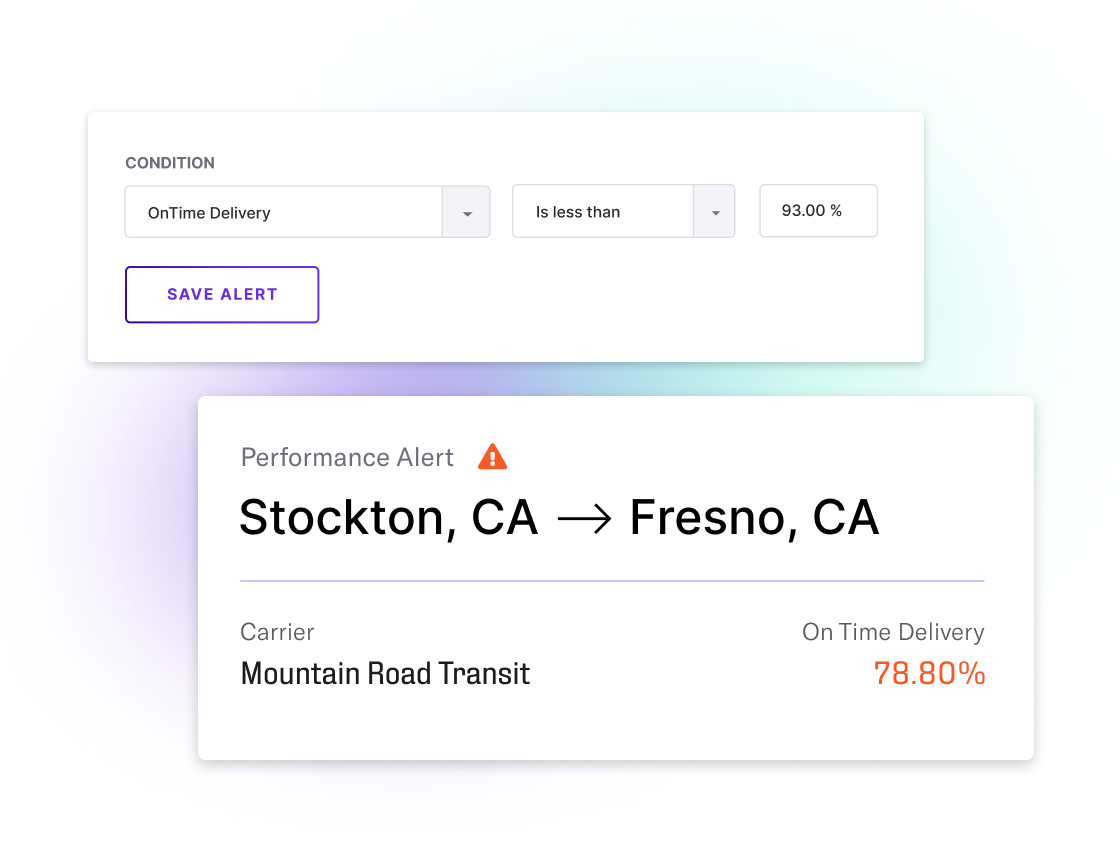 "I absolutely recommend ISO to others. If you take your service seriously and want to improve your collaboration and partnership with your shippers (or any relationships you may have), I think ISO is the best platform out there for that. They're enhancing inter-company collaboration and providing unprecedented performance visibility."
Cory O'Malley
Business Intelligence Manager at ELITE Transit Solutions
Want a demo?
Register your interest and we'll be in touch.