ISO's collaborative scorecards provide shippers and carriers with a universal source of truth for transportation performance measurement.
Find the Insights You Need
Track KPIs and SLAs Together
Map your internal performance metrics and customer service level agreements to keep track of how you're being measured and hold your network to that standard – all in one place.
Surface and Resolve Discrepancies
Based on both your internal and customer SLAs, ISO finds data discrepancies as exceptions and generates carrier scorecards automatically.
Map Root Cause of Service Failures
Find weak points in your supply chain – before they start costing you money. ISO Scorecards provide the granularity of in-house solutions, but with the confidence of a networked dataset.
Supercharge Carrier Procurement
See how your carriers' performance ranks for each lane, consignee and facility across your network on your top KPIs. Use this data to make smarter procurement decisions for every load.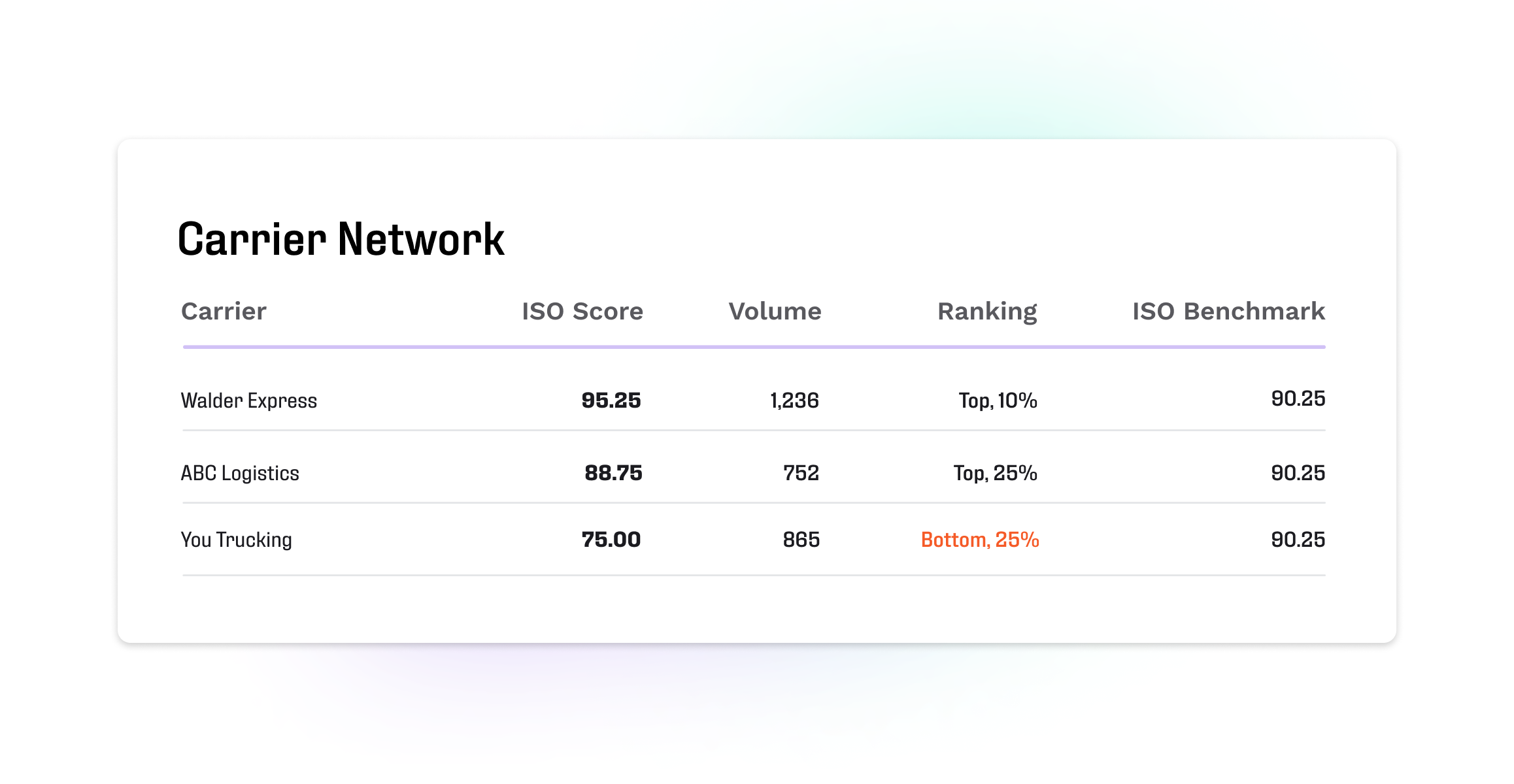 "ISO provides a streamlined scorecard process to help manage performance with service providers. Through the scorecard process, we are also gaining insights into the root cause of roadblocks we encounter throughout the lifecycle of an order, giving us greater visibility into what is happening in our supply chain."
David Lucke
Team Lead of Transportation Logistics
Get Things Done, Faster
Streamline Rebuttals
Preliminary scores and exceptions can be automatically sent to carriers for rebuttal and reason-code mapping.
Collaborate Seamlessly
Assign exceptions, make comments, tag people, and share scorecards both internally and externally.
Free Up Internal BI Resources
ISO Scorecards can be set up once and free your BI team from scorecarding forever.
Get Access to ISO Experts
ISO customers get access to dedicated in-house experts that will help identify the "crystal ball" insights within your ISO Scorecards.
A Shared Source of Truth
Bring Your Partners to the Table
We've found that up to 40% of the initial data from a shipper's TMS is either missing or incorrect. ISO lets carriers audit data discrepancies and provides them with direct 24/7 access to their scorecards.
Arm Your Team With Clean Data
No user limits, ever. Your entire team has access and can evaluate your freight network using total landed cost data your carriers agree on.
Make Business Reviews Proactive
With 24/7 shared access to scorecards built on data you both agree to, business reviews are easier to prepare for and much more productive.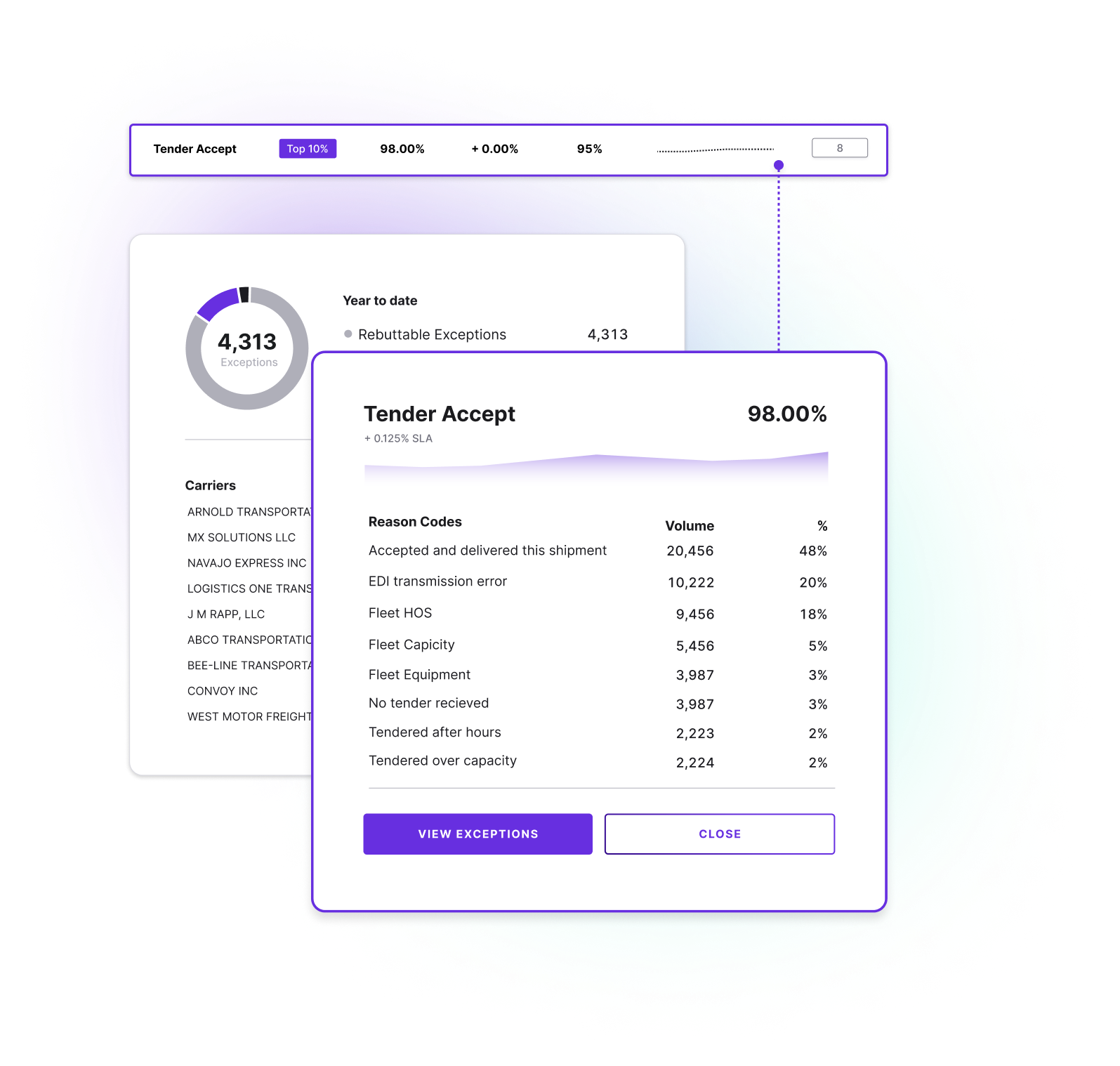 "Now that we have that one place to go, we don't have to run around discussing whose data is right and whose is wrong; we're operating on the same dataset. Instead, we can discuss what areas we can improve and identify where we're already doing well."
Cory O'Malley
Business Intelligence Manager, ELITE Transit Solutions
Want a demo?
Register your interest and we'll be in touch.