Isometric Technologies' collaborative scorecarding platform ensures everyone is aligned on a single source of truth, while also normalizing and correcting flawed data.
Find the Insights You Need
Track KPIs and SLAs Together
Map your internal performance metrics and customer service level agreements to keep track of how you're being measured – all in one place.
Surface Discrepancies in the Cloud
Based on both your internal and customer SLAs, ISO finds data discrepancies as exceptions and generates carrier scorecards automatically.
Identify Bottlenecks Proactively
Find weak points in your supply chain – before they start costing you money.
Map Service Failures
With responsible party mapping, you can take corrective action for failures with the right people.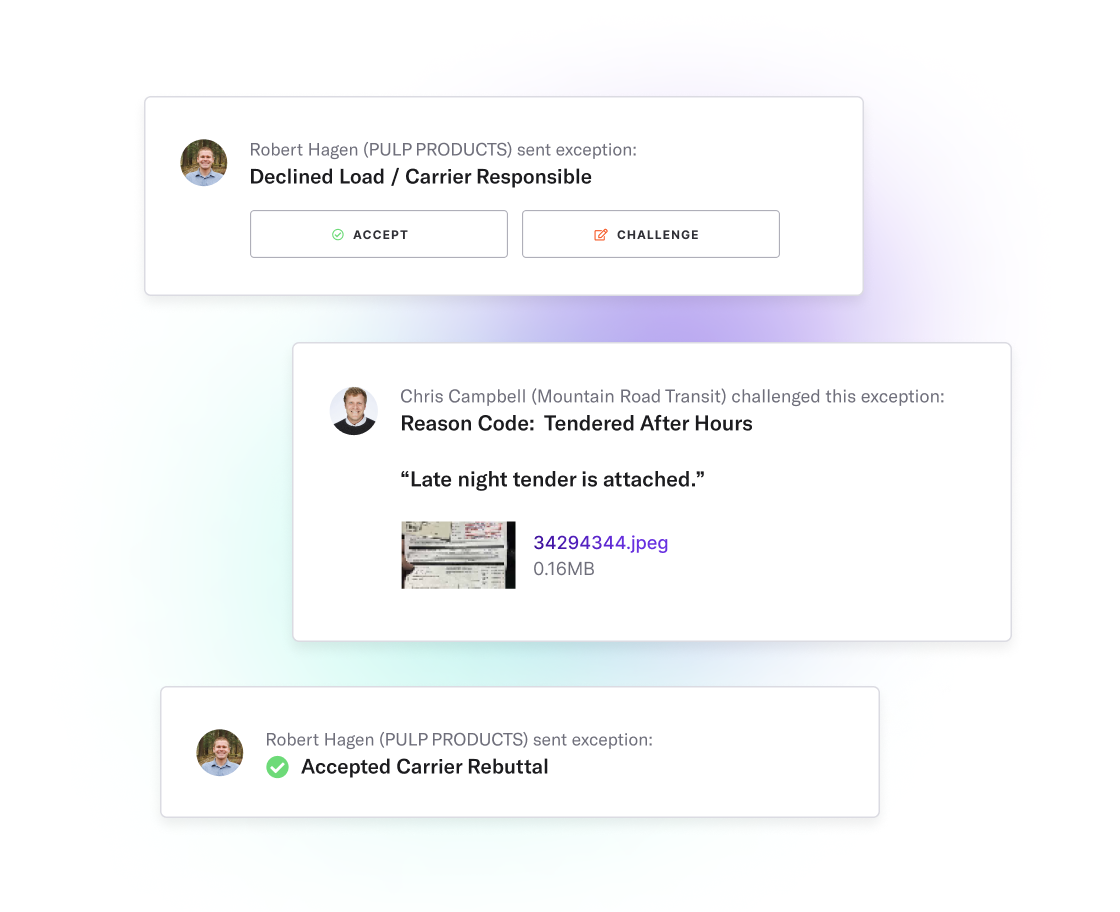 Get Things Done, Faster
Streamline Rebuttals
Preliminary scores and exceptions can be automatically or manually sent to carriers for rebuttal and reason-code mapping.
Collaborate Seamlessly
Assign exceptions, make comments, tag people, and share reports both internally and externally.
Automate Manual Workflows
Use automation rules to auto-forgive or auto-assign certain exceptions.
Improve Data Accuracy
Make Smart Decisions With Clean Data
Collaborative scorecarding produces clean, actionable, and portable data that benefits your entire ecosystem.
Break Down Data Your Way
Get a granular understanding of performance by carrier, customer, lane, region, or date, and see historical trends and week-over-week differences.
Put Trust in Your Data
We've found that up to 40% of the initial data from a shipper's TMS is either missing or incorrect. ISO lets carriers audit data discrepancies, so shippers have an augmented, more trustworthy dataset that's been agreed upon by all parties.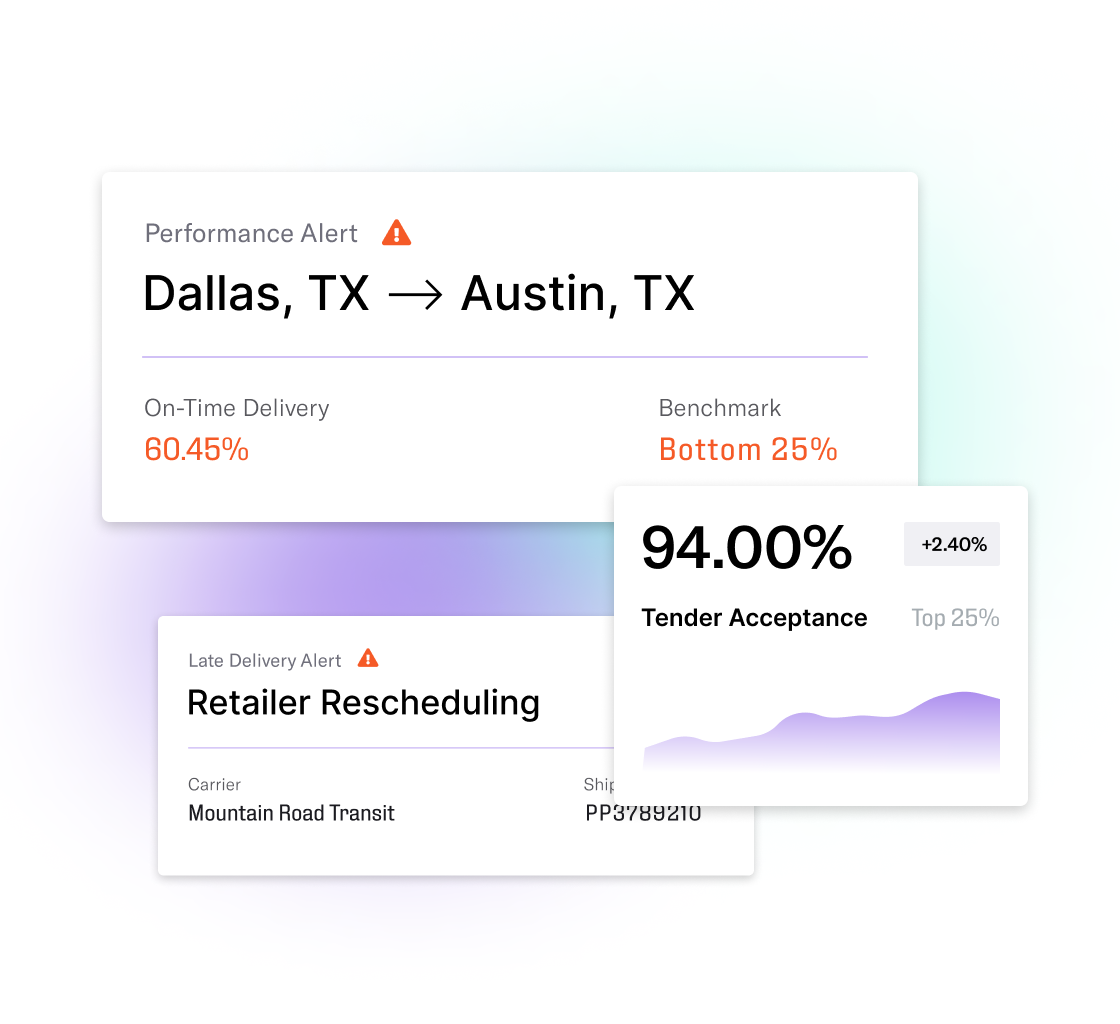 "Now that we have that one place to go, we don't have to run around discussing whose data is right and whose is wrong; we're operating on the same dataset. Instead, we can discuss what areas we can improve and identify where we're already doing well."
Cory O'Malley
Business Intelligence Manager, ELITE Transit Solutions
Want a demo?
Register your interest and we'll be in touch.